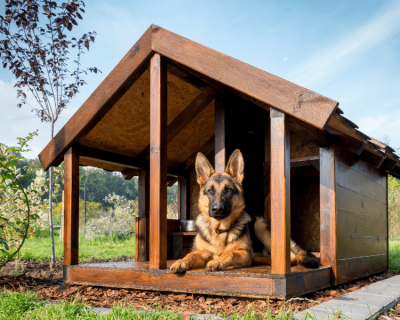 May is National Pet Month, so we thought it would be fun and appropriate to create a list of different ideas for making memories with our pets to show our furry friends how much they mean to us. We chose 31 for a pet-themed Advent calendar, but feel free to mix and match whichever ones make sense for your pets.
Buy your pet a new toy, there are many now that are interactive or puzzle toys. For cats, give them areas to explore such as cat houses or trees (these come in all sizes and configurations on Amazon and elsewhere).
Take your dog to a local open-air market, some even have local makers/vendors that cater to pets. One of our favorite local vendors here at Sassie's New Home is F51 Mercantile.
Find a new dog park your pet hasn't been to yet (or if you're in an area that has it, a dog beach/lake).
Cats like to perch where they can see everything. Clear off a shelf or create an alcove for them to sit on. Bonus points if the alcove gets sunlight for them to lay and soak up some rays.
Do a doggie play date with friends or throw a dog party with favors and snacks. Our pups need social interaction and are worth celebrating.
Get your animal a new accessory (collar, bandana, tag, or shirt).
Make a paw print memento.
Planning a camping trip? Bring your dog along (first, check to see if the campground allows pets). If you're not a camping type, even just a hike in nature offers the opportunity for brand new scents and sights for your dog.
Consider investing in a pet subscription box such as Chewy or BarkBox for fun surprises for you and your pet.
Take your dog on a scenic car ride with the windows down.
Have a cat? Keep your boxes from your online shopping for them to use and play with.
Get them a running water fountain, especially if they like drinking from a tap.
Sometimes our animals like to go outside, but don't like too much walking. A pet stroller is a good choice for pets, especially if you prefer long walks to stay active and your animal gets tired halfway down the block.
Do you have an indoor camera? Check in with your furry friend during the day while you're at work.
Did you know pets can get massages too? If you're really looking to spoil your dog (or maybe if they're having joint pain or other issues), this is a great way to show them they're loved and appreciated. And it might just put the spring back in their step! You can always give them a good rub down yourself if cost is an issue.
Set up (or upgrade) their outdoor play area with a doghouse, tent, or canopy so your pet can feel like they rule the roost!
Do a pet photoshoot either by yourself or with a photographer.
Give your animal a thorough brushing.
19. Do you have a bird feeder? An idea for cat owners is to ensure it's in view of a window so they can watch the birds as their morning entertainment (maybe not a great idea for dog owners, especially if they're the barking type).
Create a morning or evening ritual with your pet. Our pets are creatures of habit and taking a little bit of time every day to do something nice for and with them is a memory that will last a lifetime.
In the wintertime, think of creative ways for them to keep warm. Put their bed by the fireplace or put a heating pad on low under their favorite blanket.
Talk to your animals like they're people — they probably understand way more than we give them credit for!
Give them something tasty to munch on such as catnip, a bone, dental hygiene treats, or fancy baked treats from your favorite local artisans. One that we love in Kansas City is Brookside Barkery. There are even recipes to make homemade dog treats online.
Let them have a dedicated chair sitting area in the living room. If you're short on space, make sure to give them plenty of lap time (if their size allows for it of course).
Is your animal getting up in years? Help them to access their favorite spaces by getting a step stool or stairs so they can reach the furniture they used to when they were young.
If you have some candid photos you like, print out a photo book or scrapbook your own to remember those moments for years to come.
Nice weather outside? For both you and your pets, open your windows and let the sunshine and breeze in for everyone to enjoy.
Have a pet-friendly office space? Bring your furry friend along with you. It'll brighten up their day and your coworkers' day too.
Uplevel your typical dog baths with special dog-friendly spa products that will soften their paws and coats. You can even do DIY versions.
As our animals get older, their nutritional needs change. Evaluate their diet and add supplements as needed to keep them pain-free and in the best health possible.
Easy one — lots and lots of physical touch! Even when we're tired after a long day, we can show them our gratitude and appreciation for their companionship by giving them pets in their favorite areas like their ears and bellies. It also relieves our own stress so it's a win-win situation.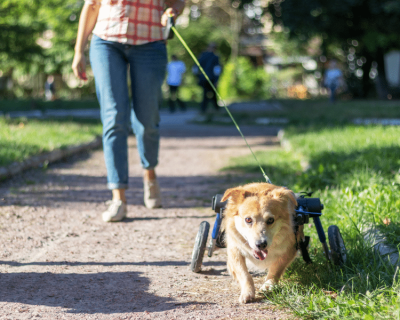 Now, go start spoiling your fur-baby!
At Sassie's New Home, we know that our animals can't be with us forever no matter how much we love and care for them. As pet owners, we try to make the most of the time we have together and look to demonstrate our love and make memories with our pets so that we can keep them with us in our hearts. Hopefully this list gives you the inspiration to make this summer one that you and your pet will never forget. If you have any suggestions or additions, continue the conversation over on our Facebook page.